TFT DIM Retrofit - A platform for series P3 (S/V60, XC60, S80II, XC/V70III)
All older platforms - P3 are all equipped with the older version of the instrumental board. (DIM)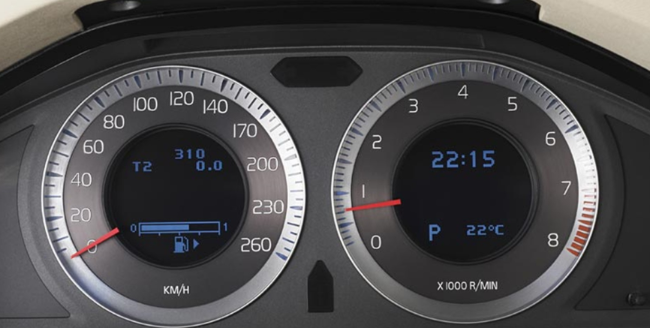 or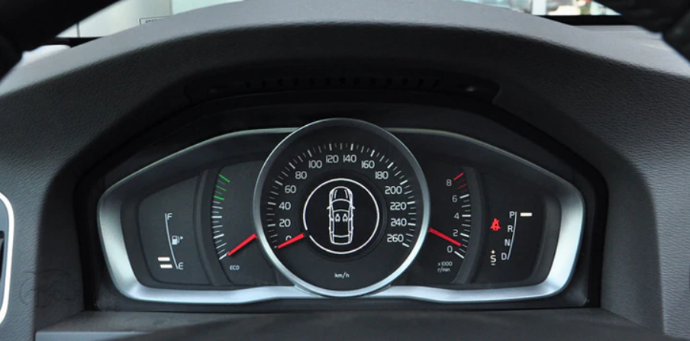 These vehicles can be modernized and equipped with much more modern and chic TFT clocks, which have been installed in series since 2014: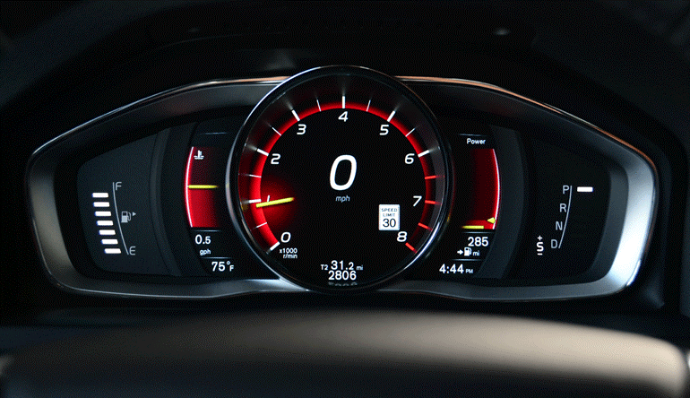 Here you can watch a couple of videos which will definitely come in handy.
To introduce it: https://www.youtube.com/watch?v=p47tuB9B--c
Video how to: https://www.youtube.com/watch?v=nX03RHOQxNQ
Before you begin the reconstruction, please read the manual carefully. Look out for commonly known mistakes and restrictions at the end of this article.
The following text will take you through the reconstruction:
You will need:
T25 Torx type screwdriver
A flat screwdriver or an equivalent of it
A computer with Windows 7 or newer + installed .NET framework 4.x
VDASH 2.0 (you can download this here: https://www.d5t5.com/sw/vdash.exe)
A car charger (10-15A)
A stable internet connection
Used TFT clocks DIM from S/V60, XC60, S80II, XC/V70III made in the years 2014 to 2017 (the unit from V40 series can only be used in V40 cars - it has different mechanical shape than x60, x70, x80)

make sure that you located the TFT DIM that matches the transmission type of the target car - Automatic (PRND display) or Manual (+ Gear -) on the right side of the display. Diesel/petrol fuel type of the donor car does NOT matter.

Following items will only be used for model years starting 2013:

A twisted batch of cables (1m)
2pcs original Volvo terminals for repair (P/N 30656697) or 2 used terminals from a white DIM Volvo connector which is a standard for all Volvos starting from 2005
2pcs UB2A Scotchlok from 3M
A universal multimeter
Preparation:
Install VDASH into your computer and register your account.
Connect a charger to the accumulator of the vehicle.
Temporarily DISCONNECT the klaxon charging (15A - XC60: faze 29, other models: TBD).
Connect DiCE/J2534 to the OBD port and make sure the green LED light is flashing. Then connect the USB cable.
Turn the ignition key to position II (press Start/Stop button and hold it for 3 seconds without pressing the brakes).
Open VDASH 2.0 and sign in with your account. Wait for a few seconds for VDASH to detect your vehicle.
Then press DECODE CEM. We must warn you this process can take up to 24 hours(but on average it usually does not take more than 12 hours). During the whole process you can interrupt the decoding process and continue later. If you do the CEM PIN decoding then you no longer need to do it again. Thanks to this you can also make other changes in the vehicle configuration including the TFT retrofit. After this process is done you will receive an email to the account you put in in the beginning.
After you have done and finished this, make the payment using the cash icon. We accept credit cards and PayPal.
Then click the "Connect" button (with VIN), and you will be able to see the home screen.
Then choose CAR CONFIGURATION and then "Car configuration wizard". Then you only need to choose the "TFT retrofit" wizard. Make sure DIM is connected.
Wizard will start running, VDASH will make a backup of the DIM and will let you know once the process is over.
If you forgot to decipher the CEM PIN, VDASH will immediately remind you as of now and will continue decoding the PIN if still not done yet. This can also take up to 24 hours, which is why you need to have your car and your computer plugged in.
Turn the ignition off and you can start switching the clocks:
For easier handling put the steering wheel in the lowest position possible, remove the cover under the clocks, unscrew the 4 T25 Torx used in this picture.
Unscrew 4 Torx T25

Place a non sharp object in between the clocks and the dashboard, preferably made of plastic, then click the striker and pull the clocks out, facing you.
Unplug the connector which is on the left back side (

MY14 and newer cars do have the wiring from the factory

, skip the wiring section)

Unplug the small blue "thingy" using a thin screwdriver.
2 new fixing wires (Volvo P/N 30656697 or used) must be connected to position 7 and 8 to the white DIM connector. Keep plugging in the wires into the "body" of the connector until you can hear them click properly. Then you just place and click in the blue thingy to its place. If the wires do not sit they are supposed to the blue thingy will not stick.
Unplug the OBD connector(depending on your vehicle it can be 1 or 2 T25 Torx screws).
Then plug in a new, twisted pair of wires: DIM pin 7 - OBD pin 6 (blue and black), DIM pin 8 - OBD pin 14 (green and black wire):

DIM pin 7 <---> OBD pin 6 (blue-black wire)
DIM pin 8 <---> OBD pin 14 (green-black wire)


Use the 3M UB2A Scotchlok by which you will connect the new wires to the already existing OBD wires. Do not use cheap scotchloks as they are not of high quality. An alternative could be to slowly and carefully charge the wires.

Connect DiCE again, turn the ignition key to position II and open VDASH again on your computer. Go to "Car configuration wizard" and choose TFT retrofit again.
VDASH will begin to look for the newly connected TFT DIM. If all wires are correctly plugged in, the update process will begin. If not then check the connecting of the wires again using the multimeter.
Your vehicle will restart itself many times during the process and at the end you will see a picture of the vehicle, the state of fuel and more. At the very beginning the incorrect measures can be displayed, but after a short trial run it should be fixed. The kilometres will also automatically reappear.
In this step you can change language using the DIM box: click on Set DIM language or Set DIM language by PID. You can also change the volume by Lane Departure Warning (LDW).
Delete the service interval using Clear SRI (only in case of an unsuccessful conversion).
Set DIM Time if time is not set correctly
Erase error codes using Clear DTCs
Connect the klaxon to charging
Finish the installation of TFT DIM by covering and plugging in the OBD connector (4pcs T25 Torx).
The last step is a trial run during which you must observe the levels of fuel, then double check everything again.
You can change and move the clock motives only when the engine is running (this does not have any specific explanation). The designated motive is Elegance (grey or brown). It is possible to reprogramme this motive to a blue version "R-design" (using car configuration > advanced settings > Advanced TFT DIM settings > Screen Skins > DIM: R-design menu), motives Eco and Power remain unchanged. 
Common mistakes and restrictions:
non-Sensus vehicles (S80, V/XC70III, XC60 to MY11')

Eco/Power indicator does not work or does not show correct volumes
DSTC (ESC) cannot be turned off
Shifting indicators +/- do not necessarily have to be indicating in manual gearbox
Time can only be changed in VDASH (during changing time or after unplugging the battery)
The service interval can only be deleted in VDASH
Sensus cars (S60/V60 MY11-MY13, S80, V/XC70III, XC60 - MY12-MY13

Eco/Power does not work in regards to year of production (MY) and motor type
DSTC (ESC) cannot be turned off (ICM will shot the volume yet it cannot be changed)
Manual transmission +/- indicators may not work
The service interval can only be deleted in VDASH



Older cars P3 (S80 MY07) cars - after this change it does not necessarily need to be working and will tell you to check the steering lock. The following steps should get rid of this mistake:
1. Temporarily disconnect new, already connected cables from the white DIM connector, and connect the original ones
2. Start up the engine (SCL  the steering lock should loosen up)
3. While the engine is on disconnect the original DIM connector and reconnect TFT DIM
4. Turn the engine off and lock it
5. SCL will not turn on again (unless you connect the original pack). This will save you shipping costs, as SCL becomes used with time, but not yours!
Credits: Jamie Chen, Peter Jonsson