After you have changed the region settings in car configuration (for example the USA market to EU), you also need to change the region settings in the entertainment system. If you do not do this the entire infotainment system will be extremely slow and impossible to use!
This tutorial is for Sensus Connect cars ONLY. If your car has Sensus Connect it is very easy to find out once connected to VDASH and found in the IHU setting in the diagnostic network. Sensus Connect cars usually tend to have the globe key on the clima console - see pictures below.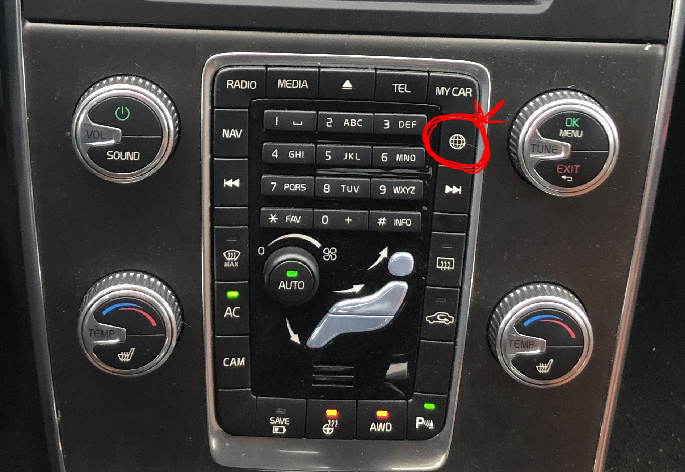 Now it is imminent you connect your vehicle to VDASH and open the IHU unit, which you do by simply clicking the IHU button: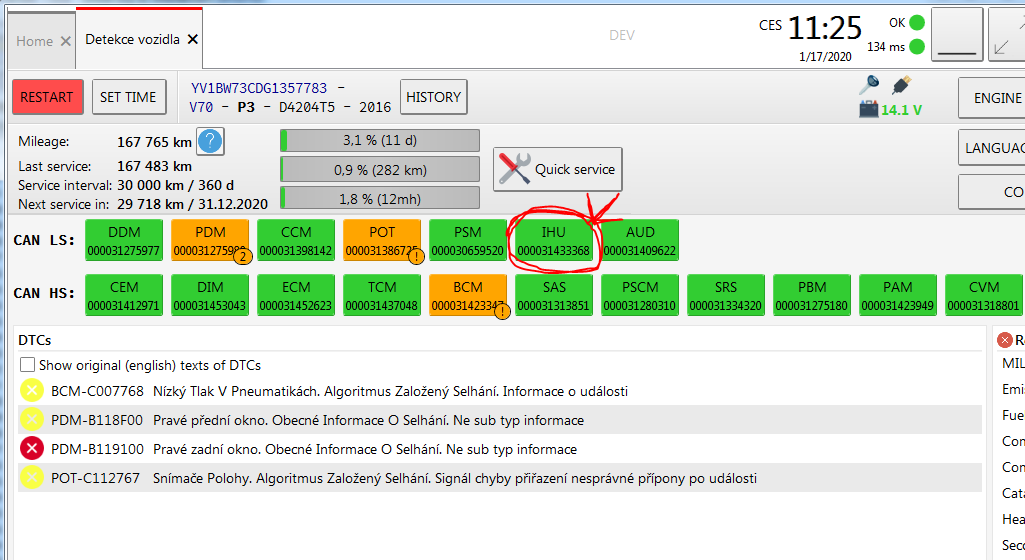 A window exactly like this will pop up and you will need to click on the "Start Engineering Mode" button. In approximately 10 seconds you will be seeing this menu in the car central monitor, and from now on you will be managing all settings using the vehicle's clima console - again, see picture below.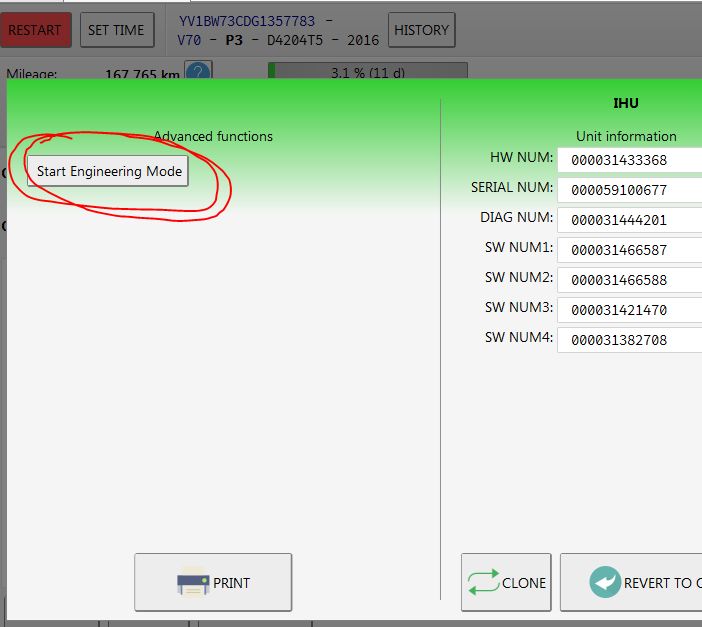 You will see this in your vehicle: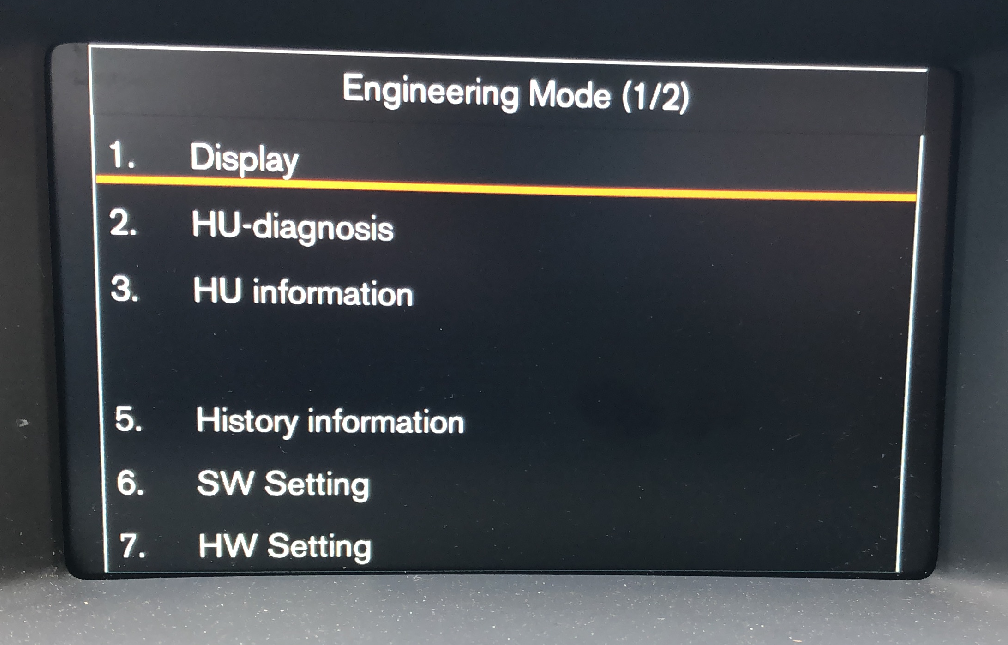 In this menu you will be managing everything with the 2, 6, 8, 4 and OK/EXIT buttons.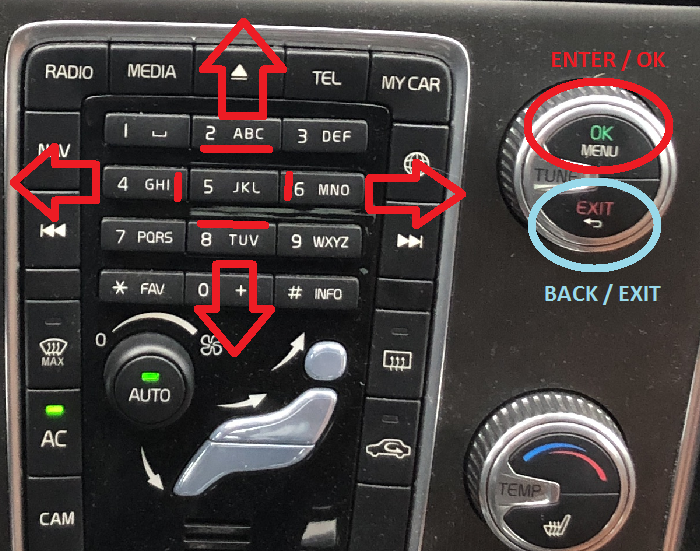 Now you need to go to menu 7 - HW settings by pressing the 8 button and confirming it with OK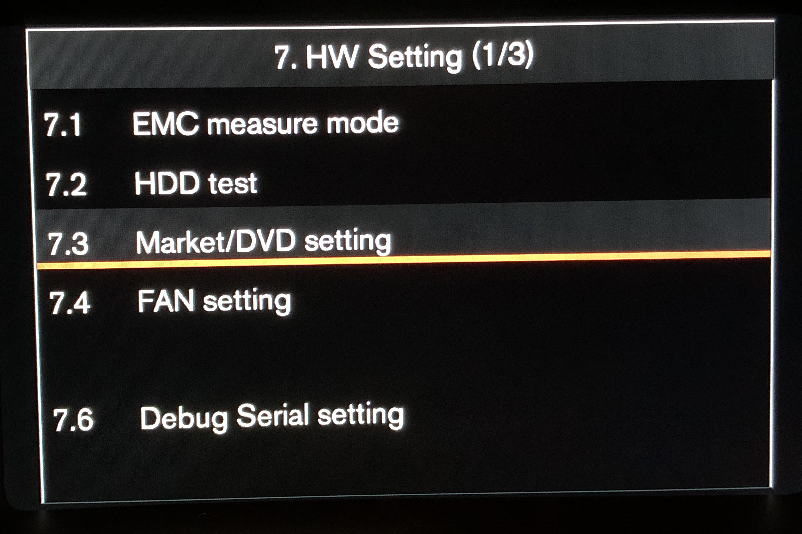 Here you need to go to menu 7.3 - "Market/DVD settings" and again press OK.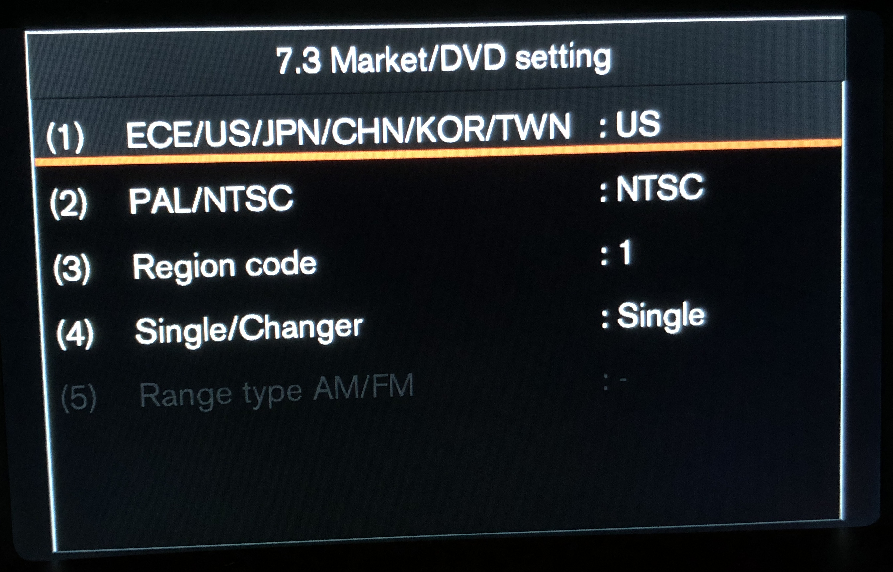 Here you can change the location of the market from US to EU (if you are doing so), change NTSC to PAL, and the Region code for the DVD from 1 to 2.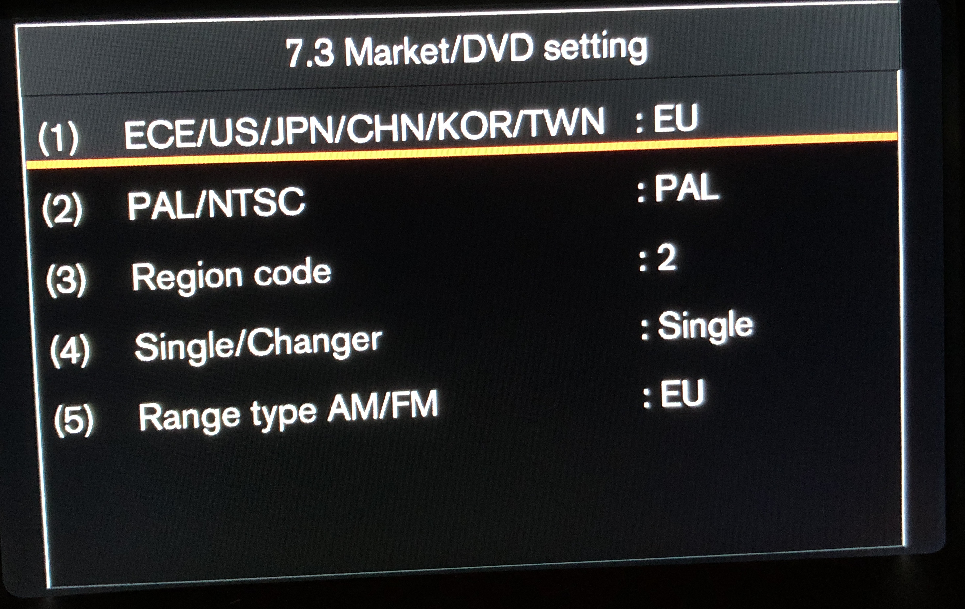 Once all has been done, you will need to go back with the EXIT button and you will find yourself in menu 3.26.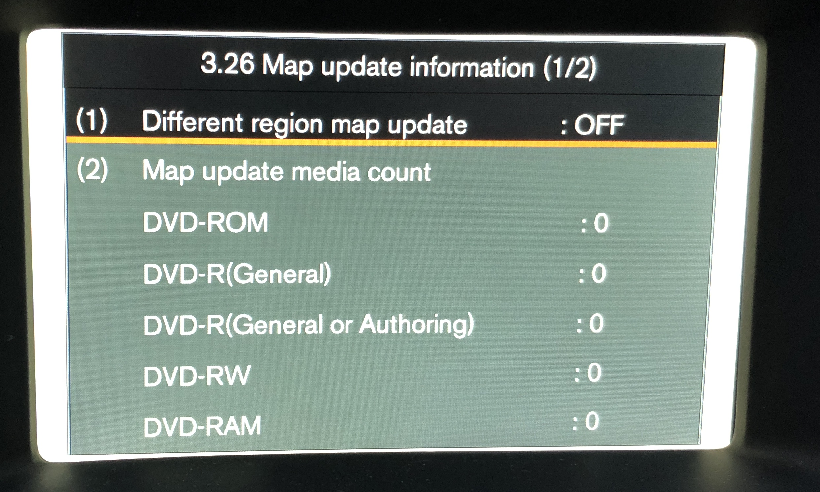 You will activate the possibility to install a map of a different data region here.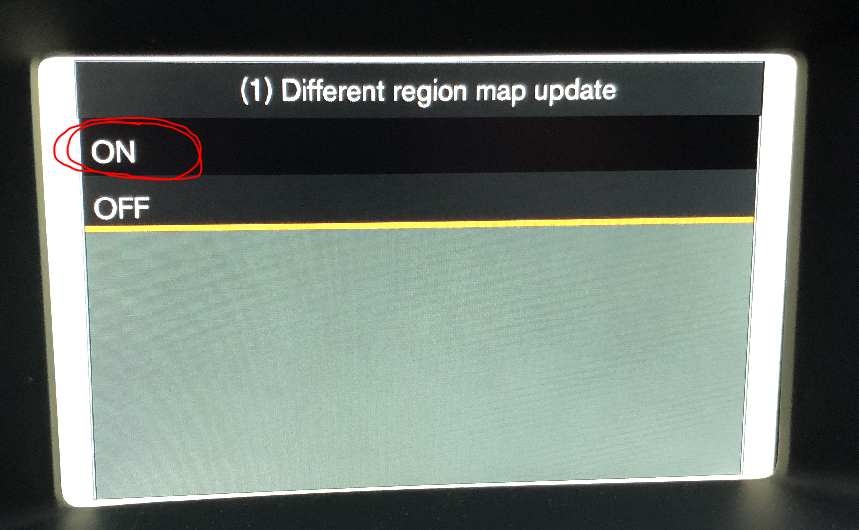 After you have done this you need to go back to the main menu and then go to menu 9 - "System reset"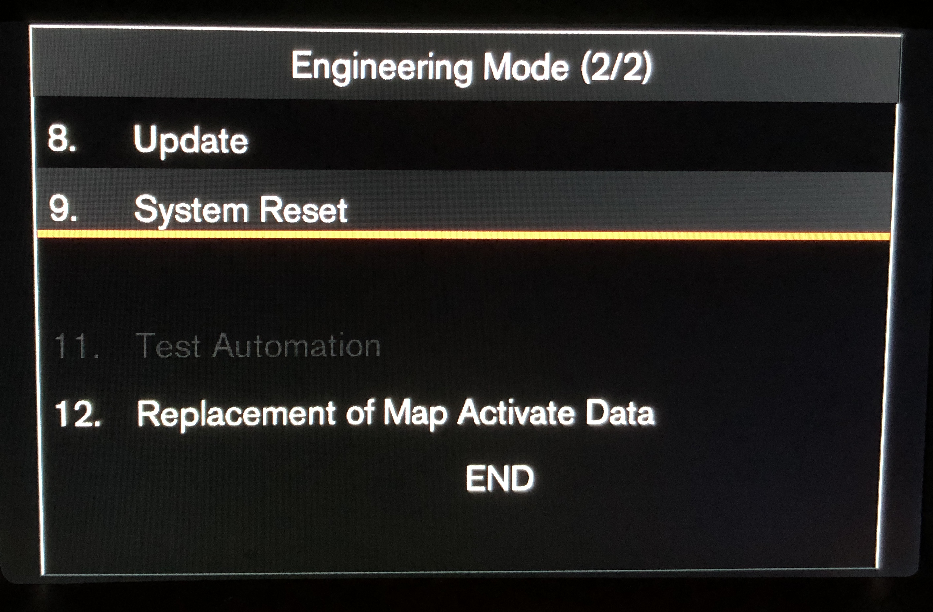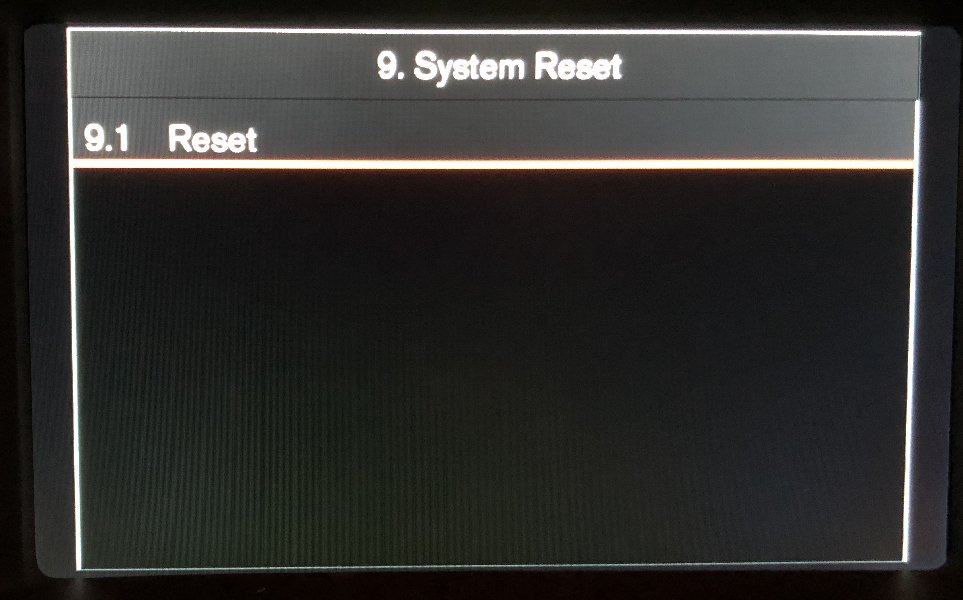 Here you confirm the system reset, by which you are saving all settings and the system will reboot itself to the new settings.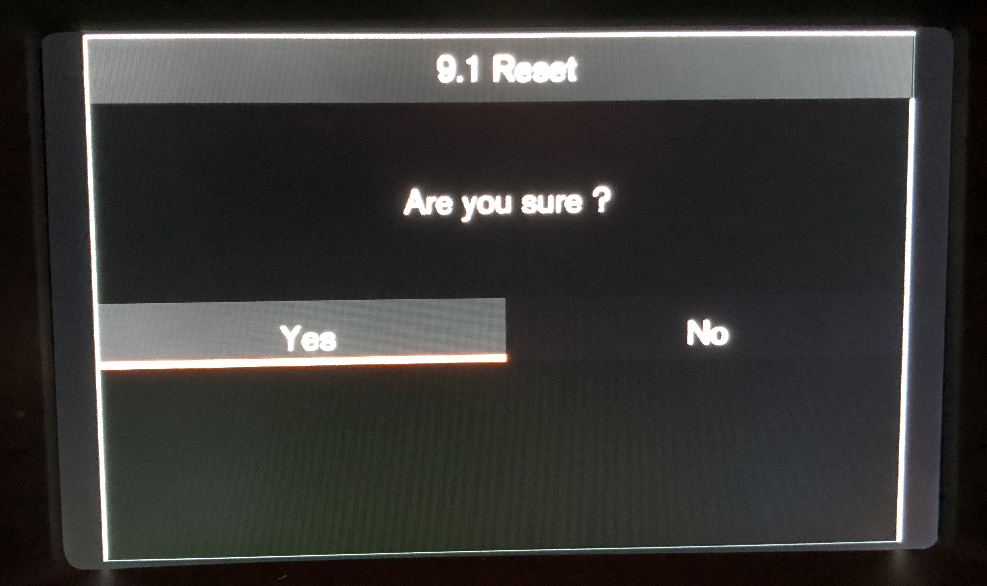 Once you have done all this, lock the car for at least 5 minutes!
After this time has passed you can finally set your local language (if it is supported by Volvo) using the central console menu (for DIM as well).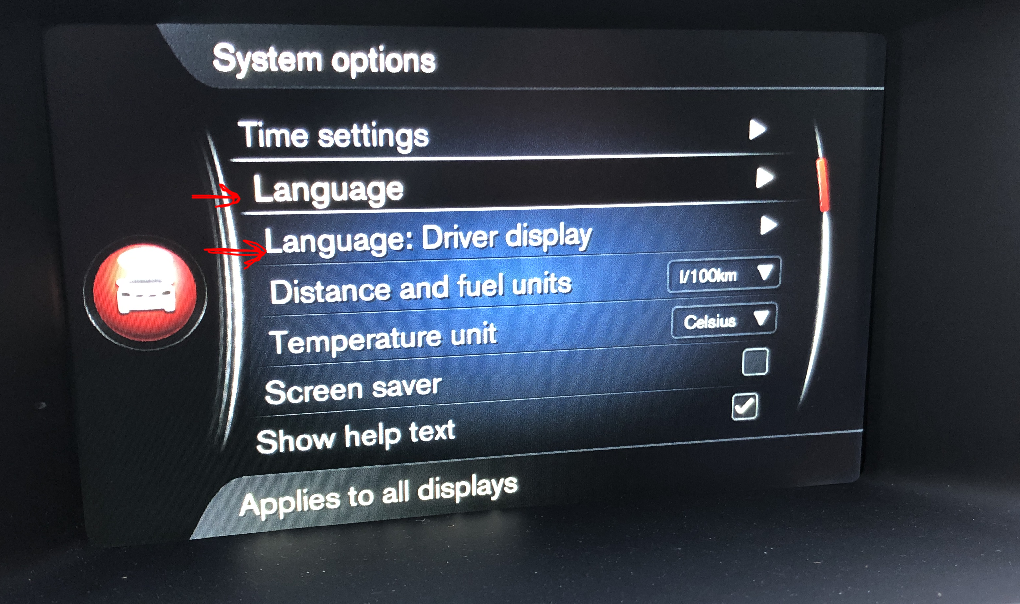 If you wish to know more about the navigation region, map data downloading or navigation activation, you can look here: https://d5t5.com/wiki/vdash/article-volvo-navigation-activation-sensus-connect